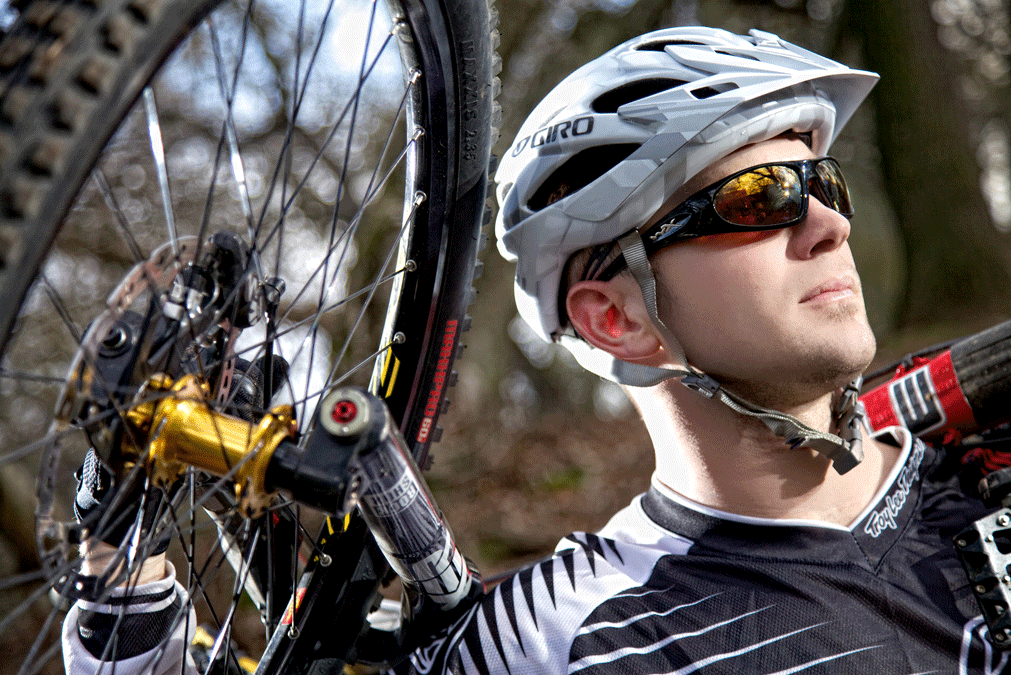 Entrepreneurship among seniors is on the rise in the US with people in the 55-64 age group starting a business at an increased rate compared to those in their 20s and 30s from 1996-2013 according to the Kaufman Index of Entrepreneurial Activity. Whether it is finances or a desire to stay active, these older adults are contributing to the economy with viable entrepreneurial activities. There are valuable lessons learned from the success stories of elderly entrepreneurs including innovative ideas, experiences, management and funding strategies.
The Birth of eyeSmith Sport & Fashion Optical
The Mo Source Link carried a story on one of the successful silver start-ups, eyeSmith Sport & Fashion Optical, which is an upscale optical store in Kansas City. When owners Rand Smith and his wife Janeel retired from work in their fifties, they decided to open their own business.  Rand has industry experience of 35 years focusing on designer eyewear in NYC as well as on an international level. Wife Janeel began her career in the optical industry by going with her husband on trade shows and fairs. She learned the ropes very quickly and today works as a frame stylist at eyeSmith. Before that, Janeel used to be a music teacher. eyeSmith is a privately-held company with an estimated revenue of $1 to $2.5 million. It employs around 1-4 workers.
Valuable Lessons  
The inspiring story of the Smiths is not an isolated case. It does, however, provide important insights as to how the elderly can still begin a new career after retirement. There are several things that stand out when talking about the experience of the couple in business start-up and management.
Experience
The Smiths were on the verge of becoming empty nesters when they decided to use their industry experience and buy their own business. Hence, choosing a business was not a series of long-thought discussions and endless projections. Randal Smith has a solid track experience in the optical industry and this proved to be very valuable when setting up the company. For the couple, it was nearly replicating a business that they were both great at – from identifying catching eyewear to making specific spectacles for various purposes. They of course hired qualified opticians to do the job of crafting and cutting lenses for specific eyewear.
Capital
One of the major headaches of opening a business is to get the necessary funding. The main advantage of senior entrepreneurs is that usually, they have the capital to set up a business. In the case of the Smiths, they used their 401k monies to fund the shop. They also made use of the professional services of a financing company that provided loans to small businesses.
Private Ownership
eyeSmith is a small-scale enterprise specializing in optical eyewear for various clientele from fishermen and skiers to motorcycle riders and scuba divers. Their service is highly personalized which customers appreciate immensely. In addition, they launched creative ways to promote their store such as a geocaching treasure hunt. Being a private company makes it easy to create an intimate and one-on-one service contributing to their success.
For seniors, it is never too late to start a second or third career. Although setting up a business is a challenge, they do have a lifetime stock of knowledge, skills and contacts giving them an edge in the entrepreneurial world. Besides, working longer may also increase longevity according to a new study by the Oregon State University.
Maria Fonseca is the Editor and Infographic Artist for IntelligentHQ. She is also a thought leader writing about social innovation, sharing economy, social business, and the commons. Aside her work for IntelligentHQ, Maria Fonseca is a visual artist and filmmaker that has exhibited widely in international events such as Manifesta 5, Sao Paulo Biennial, Photo Espana, Moderna Museet in Stockholm, Joshibi University and many others. She concluded her PhD on essayistic filmmaking , taken at University of Westminster in London and is preparing her post doc that will explore the links between creativity and the sharing economy.